Make Pests a Thing of The Past
With Acenitec's 75+ years of Oklahoma City pest expertise
As much as we love the outdoors, we also want to keep certain parts of the outdoors out. Whether it's harmless creatures making their way inside, potentially dangerous pests or insects you don't even want in your outdoor spaces like fleas, ticks and mosquitos, Acenitec has the solutions and ecologically friendly approach to eliminate Oklahoma City's unique pests quickly and efficiently.
Indoor & Outdoor
Pest Control
Intense Extermination Program
Outdoor-Only
Pest Treatment
Flea & Tick
Yard Treatment
Mosquito
Abatement Program
Indoor & Outdoor Pest Control
No more uninvited guests
Acenitec uses strategic control techniques – trade secrets developed over 75 years in the business – to rid your home or business of pests. Beginning outside, we create long-lasting chemical barriers, applied along the perimeter as well as into structural voids, cracks, and crevices to keep pests at bay. We will control a few pest species with indoor treatments. In some case we will apply these treatments monthly.
To keep our insecticides harmless, they have a three-month performance window. This means quarterly treatments are crucial to keep your property pest-free.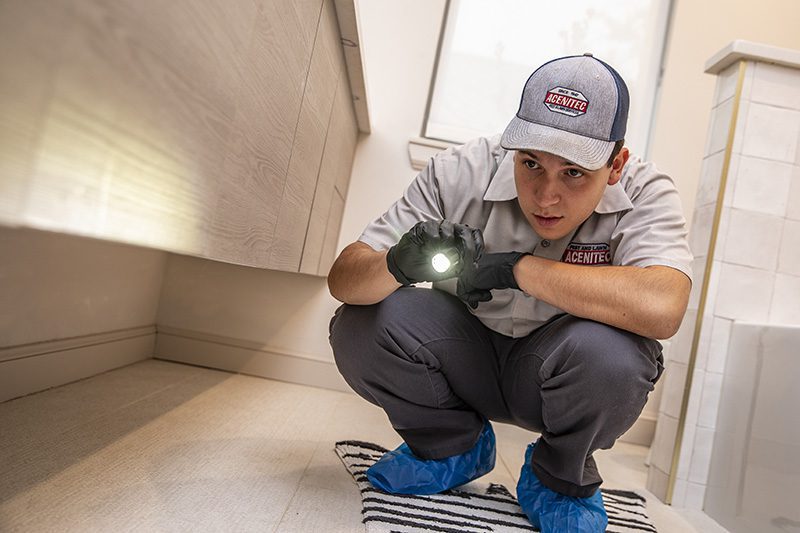 Identify the problem, not just the pest
Our technicians take their time to correctly identify problematic pests as well as their primary habitat, related colonies and environmental elements which may have attracted pests.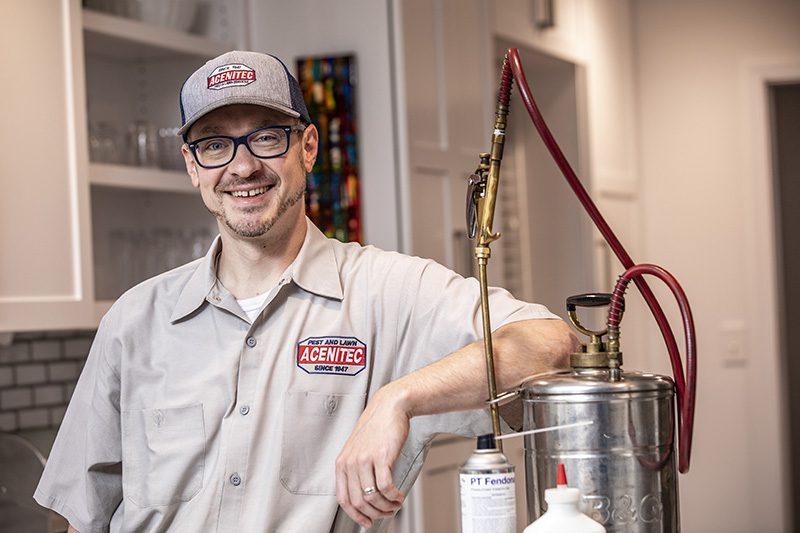 Safe & Smart Extermination
With a comprehensive understanding of the extent and nature of the problem, we use effective products and techniques to eliminate pests, while always ensuring our methods are safe and gentle for you and your family.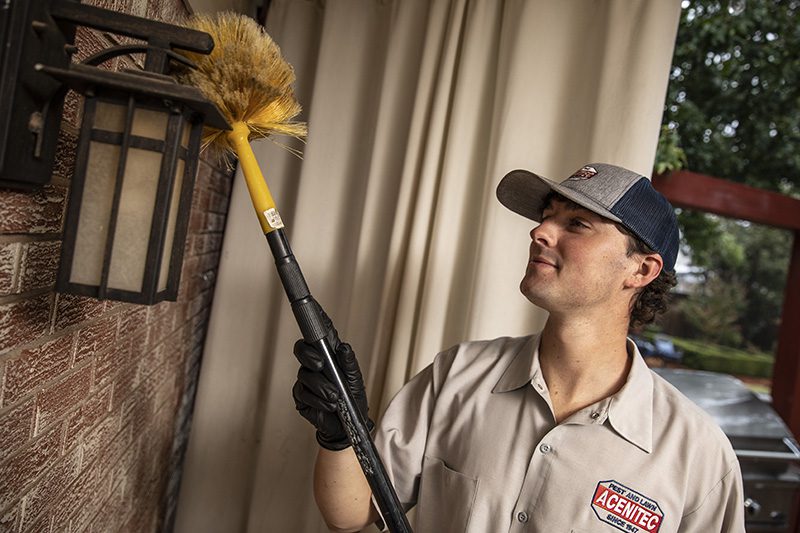 Once the pests are out, we ensure they can't find their way back in by cutting off their routes, applying chemical barriers, treating outdoor areas and eliminating other factors that are attracting pests. This sets the stage for effective, long-term pest prevention. In fact, you may never need indoor treatment again.
Evict Your Pests Now
Indoor & outdoor pest control starting at
$59
For eligible monthly indoor services with conductive conditions that preclude giving a re-treatment warranty.
Intense Extermination Program
Acenitec's acute monthly extermination program aggressively exterminates all pests in your home or business. This plan is designed specifically for home and business owners who require a near-zero population of troublesome pests. This includes those with strict sanitation standards, commercial food establishments, clean rooms and other qualifying sites.
Starting at
$59

per service
Outdoor Pest Control
Pest elimination at the source
With Acenitec's outdoor pest control options, your yard can now be an extension of your pest-free home. Whether you'd rather simply keep insecticides outside or eliminate irritating gatecrashers like fleas, mosquitos and ticks, Acenitec is ready to strike. You can also integrate outdoor pest control service with your regular lawn and tree treatments. Discounts are available for bundled services!
Outdoor-Only Pest Treatment
Starting at
$79

per service
The chemical barrier we create along the perimeter of your home – along with treating all vulnerable areas such as windows, doors, soffits, vents and crevices – keeps pests from getting inside in the first place.
Flea & Tick Yard Treatment
Starting at
$59

per service
We will treat areas in your yard that fleas and ticks like to call home, including low shrubbery, rough surfaces, the grass itself and even the sides of your home.
Treatments are most effective when performed monthly, from approximately March (before populations begin multiplying) and continuing through early Autumn.
Mosquito Abatement Program
Starting at
$69

per service
Mosquitos need stagnant, wet places to reproduce: Standing water, gutters, puddles, shady foliage and similar areas. Acenitec's mosquito abatement program focuses on these areas while being cognizant of the presence of desirable insects such as pollinators. Check out Insect Intelligence for methods on mitigating your mosquito problem.
The Acenitec Difference
Pest Control with a Conscience - Green options, conscientious treatments and more to achieve balance with nature.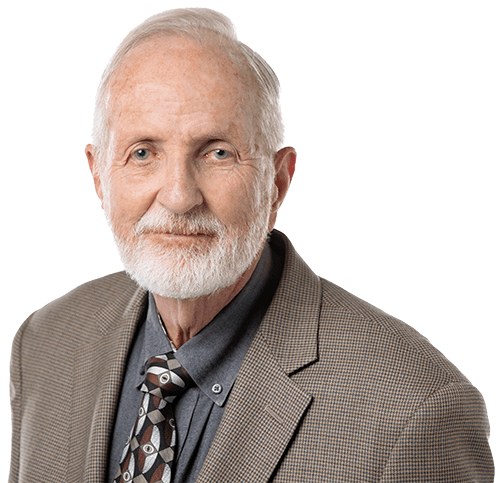 "It's very important that we take care of this garden God put us in."
Gary Roberts, Acenitec President
Frequently Asked Questions
And some frequently given answers
Acenitec Careers
Join a company with a 75-year track record!