A Family-Owned, Full-Service Company
And one that's small enough to truly care
Acenitec has been providing pest control, lawn treatments and peace of mind to home and business owners in Oklahoma City, Edmond, Moore, Yukon and surrounding communities for more than 75 years. Explore more about where we came from and who we are below.
Our Story
In 1947 a young mailman named Ted Roberts stopped for a brief chat with Mrs. Smith. Normally good-natured and upbeat, Mrs. Smith was upset that her prized apple pie had been ruined by mice. Ted moved on but kept thinking about Mrs. Smith's problem.
Ted dreamed of ridding his friends and neighbors of the headaches, fear and frustrations that came from living with pests of all kinds. After talking it over with his wife, Barbara, he decided to take the plunge. Ted called Mrs. Smith, offered to solve her mice problem and the very next day, Ted's first customer was on the books!
Over the years, Ted's triumph over Mrs. Smith's mice led to more word-of-mouth clients. Before long, Ted's enterprise could no longer be kept secret from his Post Office employer. He'd reached the point of no return and resigned. It was on a Cotton Bowl trip down to the Red River Rivalry that Ted and Barbara shared their business dream with their good friends. They had enthusiasm, a plan and expertise – but they were missing a name for the new company. The brainstorming began.
Ted wanted to be first in the phone book, so it had to start with an "A." In those days, sure-fire toxicity was a marketing edge, so cyanide came to mind. Finally, the word "toxic" would surely drive home the message. A + Cyanide + Toxic. Put it all together and what do you get? ACINITOX. That was the name that stuck for decades. The truck-side logo even bore a skull and crossbones!
Fast forward 75 years: methods and products used for pest control have changed drastically. Our ecological approach seeks to be far less toxic and much more in balance with nature. That's why in 1998 we changed the name to Acenitec.
Even though Ted's son Gary is now Acenitec's president, Ted's hard work philosophy and energy is still part of what we do. We're small enough to truly care about every single customer on a personal level, and we believe that makes all the difference.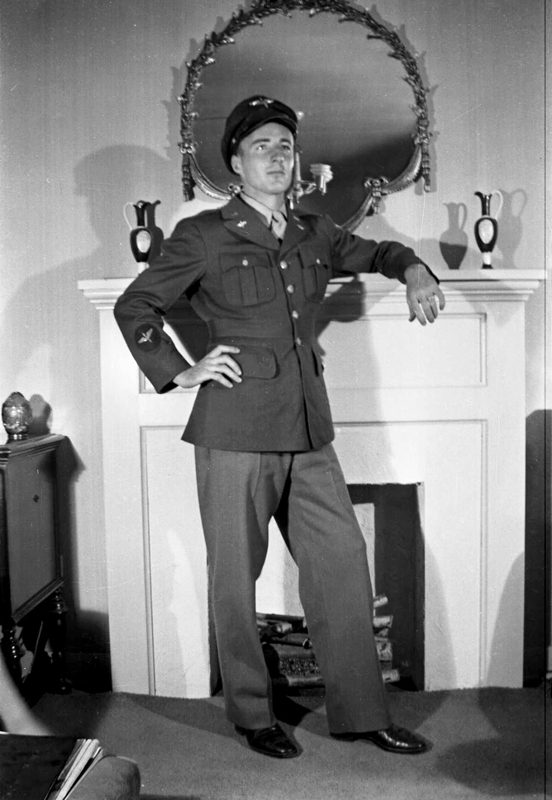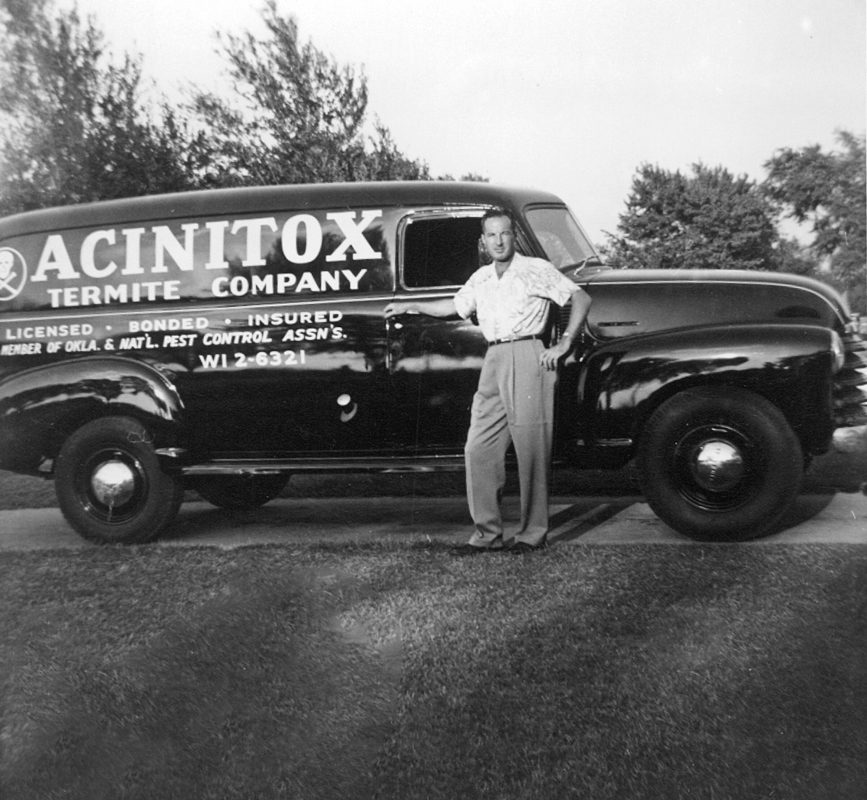 Awards & Distinctions
At Acenitec, we don't just say we've been the best in the business for more than 75 years. We can prove it through our constant dedication to customer service and effective treatments:
Free Estimates
Insured Operators
Warrantied Work
Quality & Reliability
Satisfied Customers
Excellent Services
Environmental Stance
With a president who is also an ecologist and arborist, we always strive to always be in balance with nature.
Conscientious Treatments / Botanical Options / Low Toxicity Chemicals / Cooperative Customer Education
Ready to Start
Get in touch now for the lawn and pest-free home of your dreams.