Acenitec Pest
& Lawn Treatment
Maintaining ideal environments since 1947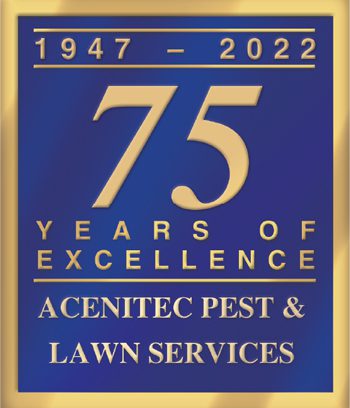 Acenitec is a full-service lawn care and pest control company servicing the Oklahoma City metro area from Edmond to Norman. We have been partnering with home, property and business owners for more than 75 years, creating and maintaining lush, green, award-winning lawns, pest-free homes and the peace of mind that can only come from knowing your home and family are in the best of hands.
Get In Touch
We're here to help, and when you call during business hours, you'll talk to a real person right here in our office.
405.942.6321
Integrated Pest Control
No more uninvited guests
Starting at
$79

per service
Say goodbye to venomous spiders, ants, rodents and more – not that you'll miss them!
Flea & Tick Yard Treatment
Starting at
$59

per service
Your yard should be a safe place for you, your kids and your pets. We'll make sure it is.
Mosquito Abatement Program
Starting at
$69

per service
We target mosquito reproduction areas, leaving pollinators safe and sound.
Starting at
$59

per service
Monthly program for exterminating pests in your home or business.
Lawn, Tree & Shrub Treatment
Ready to win Lawn of the Month?
7-Step Lawn Treatment Program
Starting at
$37

per service
No contracts required, free service calls and year-round lawn treatment.
Starting at
$49

per service
Core aeration for our proprietary soil maximizer treatment lets your grass breathe and helps it grow into a full, verdant lawn.
Starting at
$40

per service
Oklahoma expert care for trees and shrubs from an arborist and tree lover.
There is a 70% chance termites will attack a home within the first 20 years. But with Acenitec, it won't be yours.
Fall Tree Tips.
As weather cools down, it's perfect for planting! Here are some tips from Acenitec's arborists.
It's All About the Roots!
Fall is a great time to plant trees with shallow, fibrous roots, as they recover faster than those with large, thick taproots. This gives root systems time to develop before the warmer summer weather stimulates above-ground growth.
Best Tree for Fall Planting
Maple ("Amur" is a good smaller variety)
Elm (Lacebark or Cedar)
Hawthorn ("Inermis" is a thornless Cockspur Variety)
Buckeye
Catalpa
Crabapple (Ask for rust-resistant varieties)
Apple or Peach (high maintenance if fruit is desired)
Linden (needs more supplemental watering)
Hackberry
Spruce (plant on North or East Sides and mulch)
Pine (Slash Pine performs better in Oklahoma clay soil)
Sycamore (Columbia, Bloodgood, Liberty varieties are disease-resistant)
River birch
Eastern Redbud
Bloodgood Japanese Maple
Other Benefits of Fall Planting
Fall rainfall means less watering
Cooler temps also decrease water needs, with less water loss through leaf transpiration
Soil stays warm long after weather chills, with root development occurring until soil temperature is below 40° F
Once your trees are planted, water at least once a week until temperatures dip below freezing. Make sure to moisten the soil to a depth of 8-10 inches. For healthier trees,
Call Acenitec today
for a consultation about our tree and shrub service!
The Acenitec Difference
Pest Control with a Conscience - Green options, conscientious treatments and more to achieve balance with nature.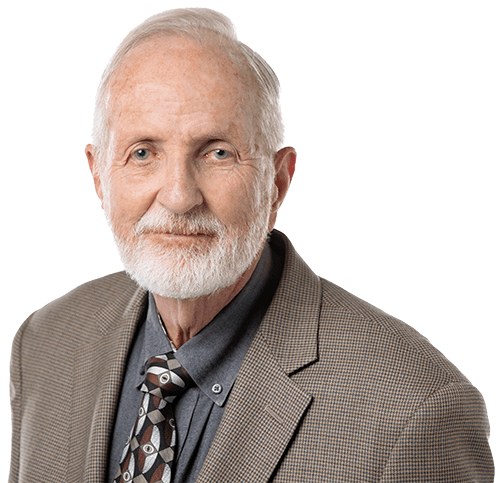 "It's very important that we take care of this garden God put us in."
Gary Roberts, Acenitec President
Our Story
A family-owned, full-service company – and one that's small enough to truly care.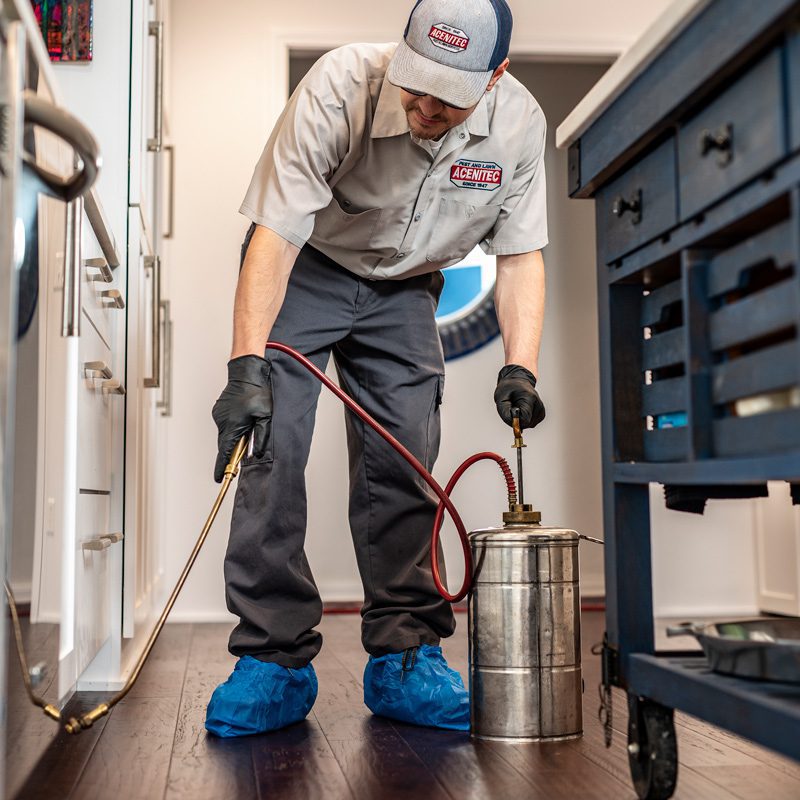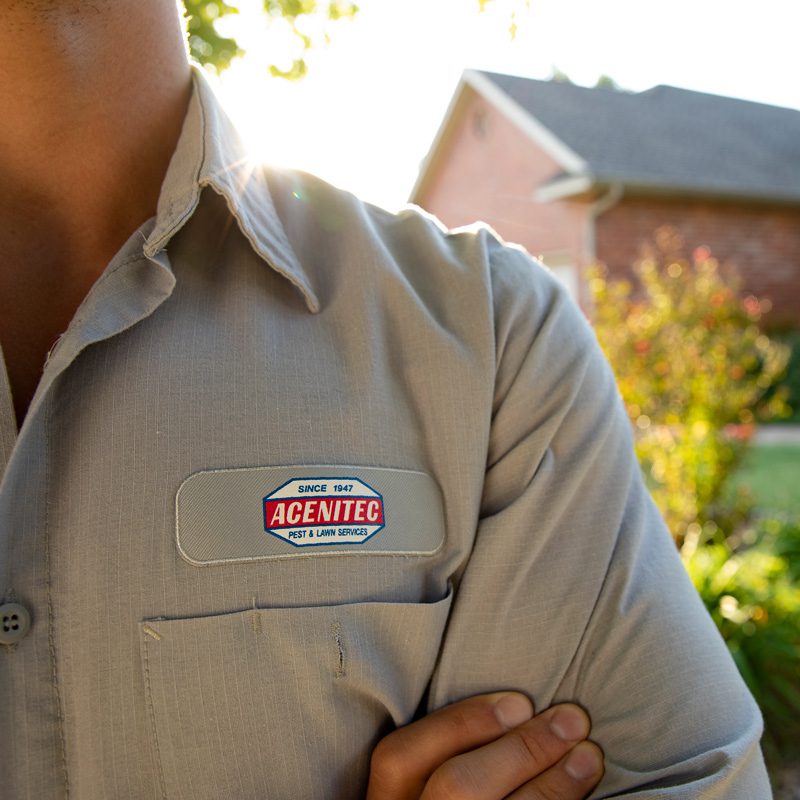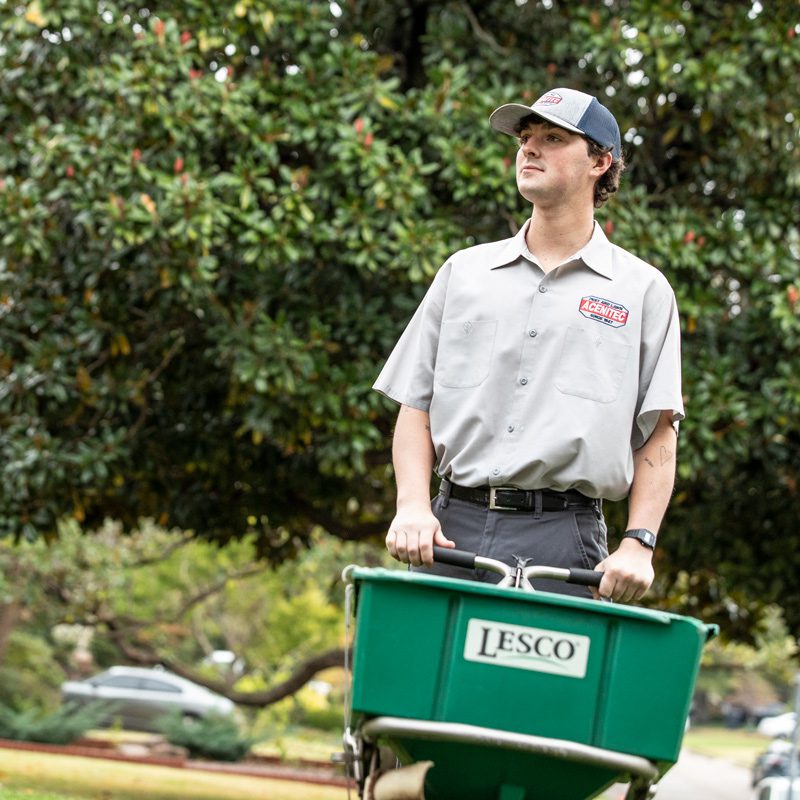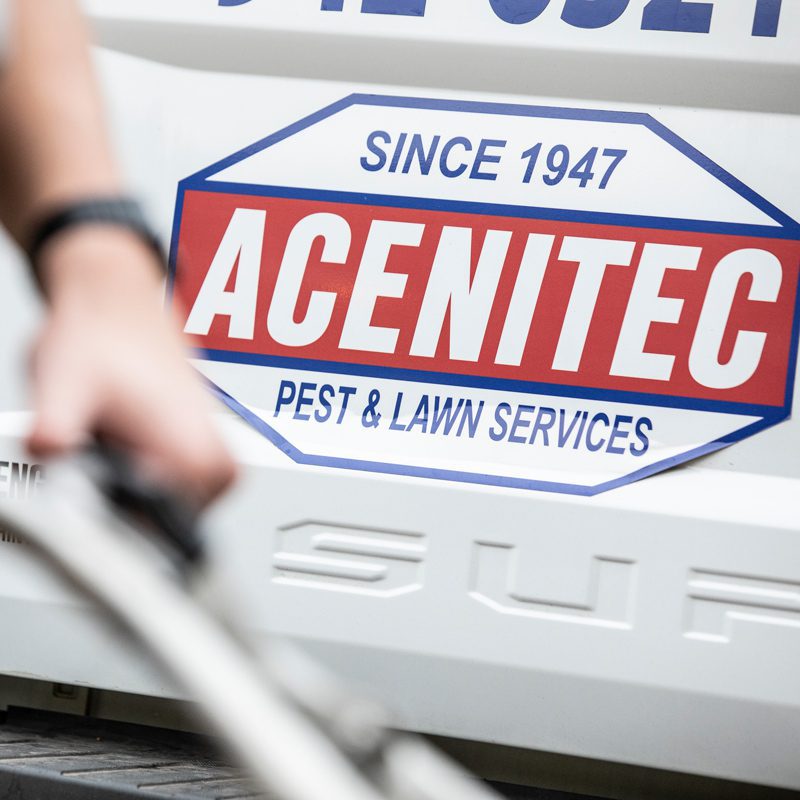 Frequently Asked Questions
And some frequently given answers
Acenitec Careers
Join a company with a 75-year track record!