Join a Company with a 75-Year Track Record
Careers in Pest and Lawn Services
We understand that our employees reflect the population. Some like summer, while others prefer winter. Some enjoy working with others, and some choose to work alone. Finally, some prefer indoors and some like working outdoors. Luckily, we have positions to match.
As our logo states, Acenitec Pest & Lawn Services has operated since 1947, making us the third-longest continually active licensee in the state of Oklahoma. We owe much of our longevity to our excellent employees, and we'd like to keep up the record. If you enjoy working with people, both fellow employees and customers, and take pride in doing a great job, we hope you'll take the time to apply.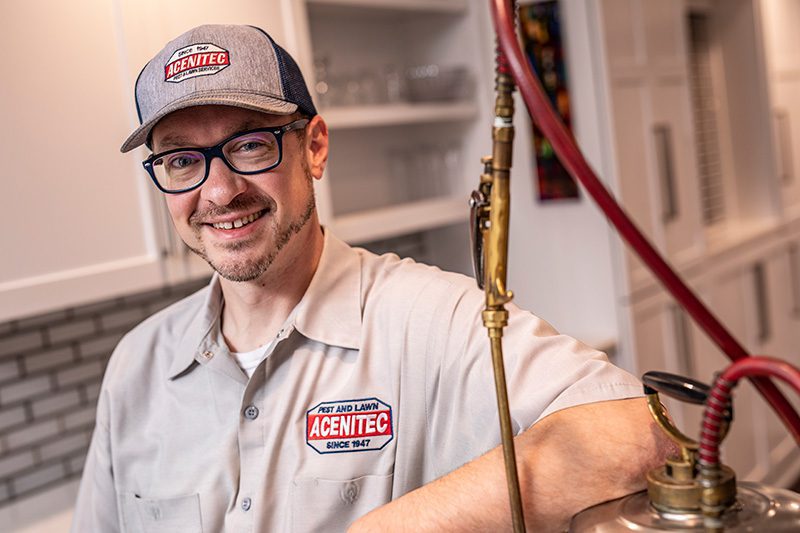 We have a friendly workplace, where harmony and cooperation are valued. Our pay is based on academic and on-the-job accomplishments. We offer benefits including health insurance, IRA-SIMPLE PLAN retirement, paid personal days and various opportunities for supplemental income such as sales and production commissions and occasional bonuses.
We invite you to inquire today by contacting us at garyrob@acenitec.com or (405) 942-6321. Please stop by our office at 4244 NW 39th Street, Oklahoma City, to pick up a job application.
Education
There's a lot you can do to limit pest problems without any chemicals at all. Check out some of our suggestions in Insect Intelligence.
Green Options
Acenitec offers green, environmentally friendly treatment options such as botanicals. Contact us to learn more about these.